This occasion marked the 12th WordPress Meetup of Pakistan. Meetups like these are fueled completely by organizers and community effort and thanks to WordPress founder Matt Mullenweg's address, made to the Lahore WordPress community late last year at WordCampUS 2016, many young developers and enthusiasts were motivated to attend.
Words of support from #WP founder @photomatt for developers in #Pakistan perfect end to @WordCampUS #wcus see you next year! pic.twitter.com/7ocY1FuHXt

— PressTigers (@press_tigers) December 4, 2016
At Lahore WordPress Meetup 2017, sponsored by Nextbridge and hosted by TechHub, market and technical experts talked to an audience of 400 at Arfa Software Technology Park. We met up with Lahore's WordPress community over coffee- and an improvised game of mini-golf at the venue, to network and share ideas with the most active players in WordPress from Pakistan. Meanwhile the WordPress Meetups organizers also hosted a Happiness Bar where guests could share their experiences and benefit from discussions with the technical experts on specific issues. Muhammad Adnan – CEO WPBrigade, Inam Ul Haq Mansoor – CEO C-AtraX and Adeel Haider – CTO Orient Electronics were assisting on technical and market related issues at the Happiness Bar along with the GM of Nextbridge WordPress Division Fahad Shakeel.

There were 2 sessions detailing pricing strategy as well as development and marketing of plugins, respectively.
Talk 1 : The Art of Pricing (Project Pricing Tips to Maximize Earnings)
A light hearted session by Muhammad Kashif on a very serious topic; Project Estimates and Pricing. Many developers and freelancers struggle with handling clients and pricing their work. Kashif helped inform and guide these individuals discussing areas of concern such as 'When it's a Good time to raise your rates?' and the best practices to negotiating and settling the best rates for both developer and client.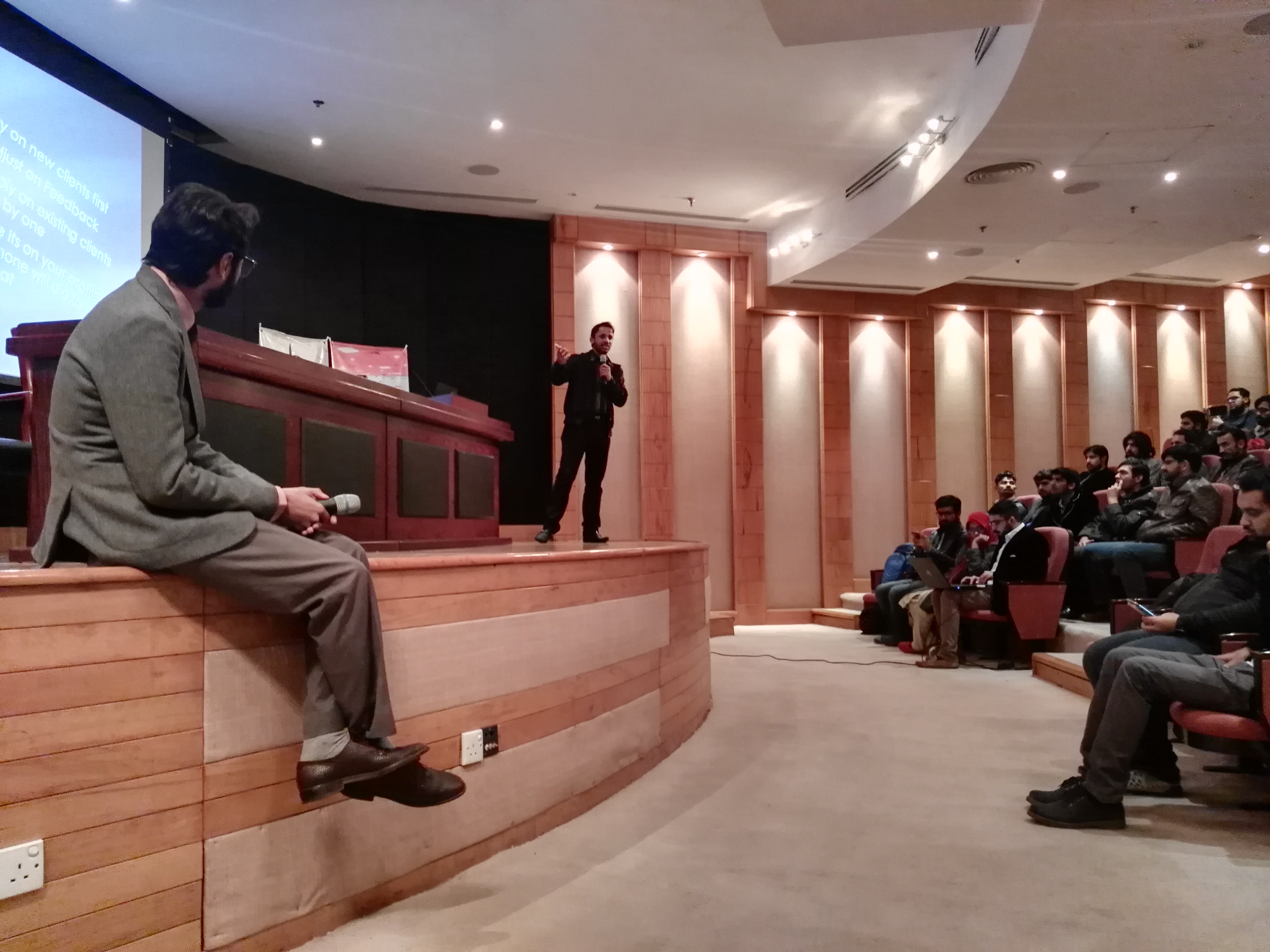 Talk 2 : How to Create and Sell WordPress Products
This talk was led by Khawaja Fahad Shakeel, of Nextbridge, who has more than a decade of experience in Software Development, Technology Transformation and Marketing. He presented with co speaker Mehr Hussain, also from Nextbridge, who is an expert in Product Marketing and Creative Content. They tackled issues such as 'How to Create WordPress Products' and provided marketing insight on how to generate revenue from WordPress development, plugins and themes.